Skip to Content
Oil, Lube & Filter Change
Oil, Lube, and Filter Changes in Santa Clara
At Autoland Santa Clara, we are committed to building a long-term relationship with our customers and have been doing so for the past 30 years. A big part of this commitment is providing high-quality services even for something as basic as your everyday oil, filter, and lube change.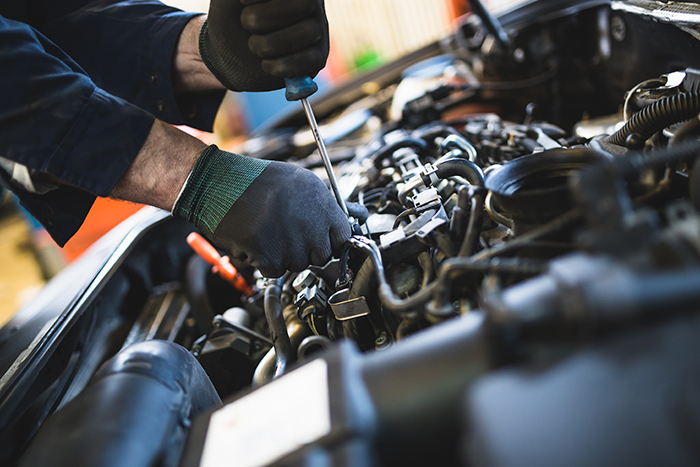 Our Oil Change, Lube, and Filter Change Service Includes:
Drain and dispose of the used motor oil
Lube of all hard points
Remove and dispose of old oil filter
Installation of new oil filter
Fill with new motor oil
Check and top-off all other fluids
Check the condition of the belts and hoses
Check the battery condition
Check tire and adjust inflation to factory specifications
Reset your reminder light
Install reminder tag on windshield
Road test your vehicle
Perform a visual inspection of your front brakes
Contact Autoland Today!
We look forward to serving your oil change, lube, and filter change needs. Conveniently located off of El Camino Real, the address for Autoland of Santa Clara is 2275 De La Cruz Blvd, Suite A Santa Clara, CA 95050.
If you have questions about our auto services surrounding your car's oil change, lube, and filter change, you can email our mechanics for an appointment or call us at 408-748-1057. Already an existing customer with us? Don't forget to ask about our Refer a Friend Program.
Call Us Today to Schedule a Free Estimate!