Skip to Content
Prompt Tire Repair in Santa Clara
Of all your car's parts, the tires are arguably the most important. They're the only parts that actually touch the road—if one tire pops, you'll have a tough time controlling your vehicle when it happens. To ensure that your tires get the proper treatment, let the experts at Autoland help you maintain them. Our Santa Clara auto repair shop offers a wide range of tire repair services. Since we're a comprehensive auto repair shop, we can provide many other auto services while you're here. Not only can we offer tire repair and tire replacement, but we also have a wide variety of brand new tires for sale. For example, we have car tires from brands such as Goodyear, Dunlop, Firestone, Hankook, and Michelin.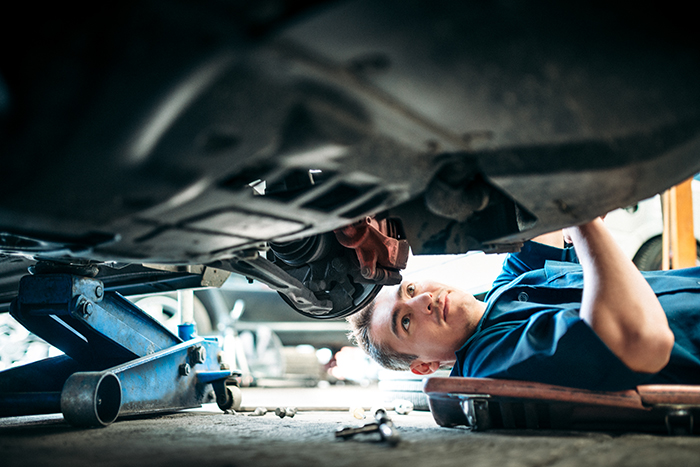 Tire Balancing
Tire balancing is important if you want to extend the life of your tires and keep your vehicle safe to drive. Telltale signs that you need tire balancing are things such as:
Uneven wear on your treads
Your car pulling to one side
Vibrations when you are driving
With our tire balancing service, you will enjoy a much smoother driving experience as well as get more miles to the gallon.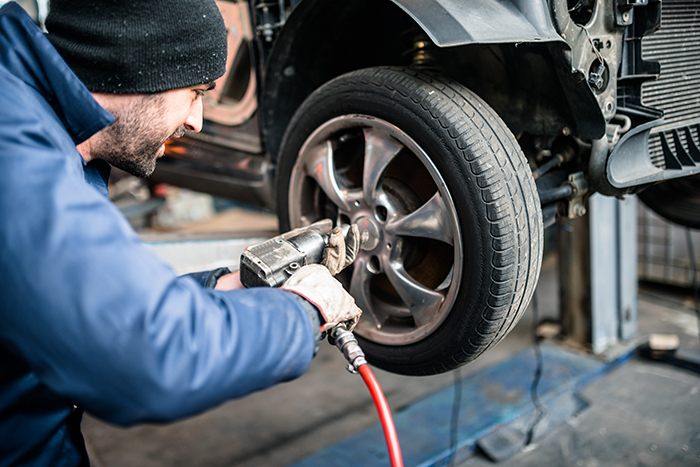 Tire Installation
We have a wide variety of tires for sale here at Autoland and we are specialists when it comes to tire installation. Over time, your tires can start to thin, leading to less grip. This is obviously not ideal from a safety perspective. Here are a few signs that you might need new tires from our tire shop:
Bulges and bumps visible on your tire
Its footstep or tire track is noticeably minimized
Irregular or uneven tread wear
We are here to see to all of your needs regarding tire installation; we can help you determine if you need new tires. If you do, we will provide you with exactly what you need at a very reasonable price.
Tire Rotation
Rotating your tires is vital if you want your tires to last as long as possible. This process involves moving your tires from the front to the back or from one side to the other. The reason for this is because there are many factors which can cause uneven tire wear. Rotating your tires will give you the maximum possible mileage out of your tires. During a tire rotation, we can also perform thorough safety checks on your tires and vehicle to make sure that everything is working properly
Tire Repair
Generally, a flat tire is caused by the tire being pierced by a sharp object. Often, if this has happened, it is possible to fix and reinflate it. Sometimes, this is not possible and the tire will need to be replaced. Here at Autoland, we are committed to providing you with the best possible value. We will never recommend a new tire if your old one can still be repaired. Call us today to learn more about our tire rotation service, or any other type of tire service!
Call Us Today to Schedule a Free Estimate!