Skip to Content
Shocks and Struts Repair in Santa Clara
Like your wheels and brakes, the shocks and struts on your car also wear down with day-to-day use. Come visit us at our Santa Clara auto repair shop to ensure your shocks and struts get the repairs they need. Depending on road and weather conditions, vehicle load, and how you drive, the number of repairs you need will change. The expert mechanics at Autoland will give you a proper inspection and give their honest professional opinion.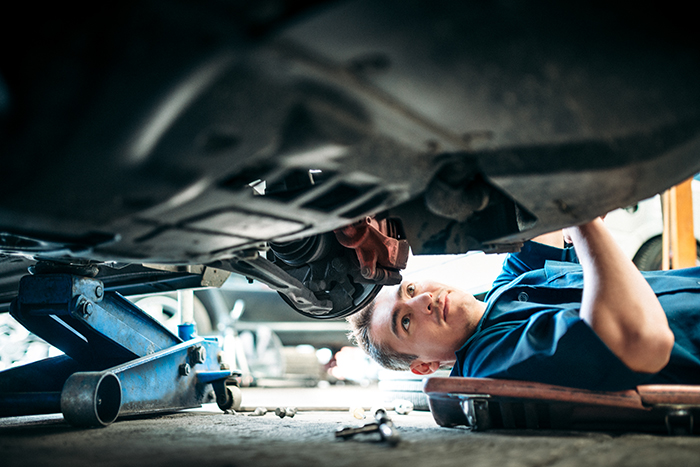 Damaged Shocks and Struts Negatively Affect:
Passenger comfort
Rate and pattern of tire wear
Dynamic wheel alignment
Brake lifetime
Durability of other mechanical parts
Well-functioning shocks and struts are vital to your car's performance and your safety as a driver. Routine checks are recommended to ensure your shocks and struts, among other parts of your car, are functioning normally. But if you notice any other challenges with steering, stopping, or stability, the problem could be your shocks and struts
Call Us Today to Schedule a Free Estimate!