Skip to Content
Santa Clara's Suspension Repair Experts
Autoland is the place to go for quality suspension repair work in the Santa Clara area. Our mechanics are highly experienced and we know how to diagnose and repair any problems you are having with this system in your vehicle. Suspension service is one of our specialty areas, and we have helped countless car owners fix the shocks and struts on their vehicles so everything is both safe and road-worthy. If you suspect you may be having a suspension issue, don't wait until something goes wrong. Bring your car in for diagnosis and care today.
Your car's suspension system is connected to both the handling and comfort of the ride. When you have problems in this area, it can impact how the car responds, as well as how it feels when you drive down a bumpy road. There are many parts of your vehicle that can be affected by factors such as hitting potholes and bumps, or just through wear and tear over time. From shocks and struts to tie rods and coilovers, we are able to inspect and identify any issues with all parts of your car's suspension system. To schedule an appointment for this type of troubleshooting, get in touch with our office.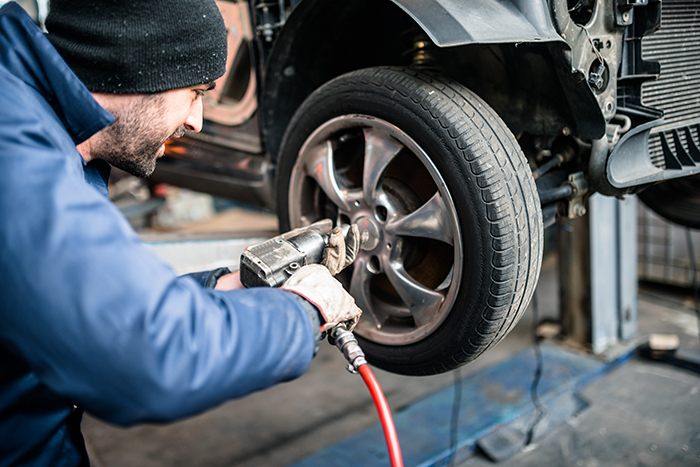 Wheel Alignments, Tie Rods, and More
Your vehicle's suspension system is a complex network of interconnected items that need to work together for everything to function properly. If just one of the pieces isn't operating as it should, the entire suspension may not work right. In addition, suspension problems can begin to affect other areas of the vehicle, causing such problems as uneven tire wear patterns. Because the suspension is so important to the overall function of your car, it's important to find and fix any problems promptly.
Our mechanics are experienced and able to do everything from replacing tie rods to troubleshooting bushings. We can also do a full wheel alignment, if needed. Once we figure out what is causing the issue, we will make a recommendation for whatever suspension repair work is needed. We have all the parts needed to fix your vehicle right here at our shop.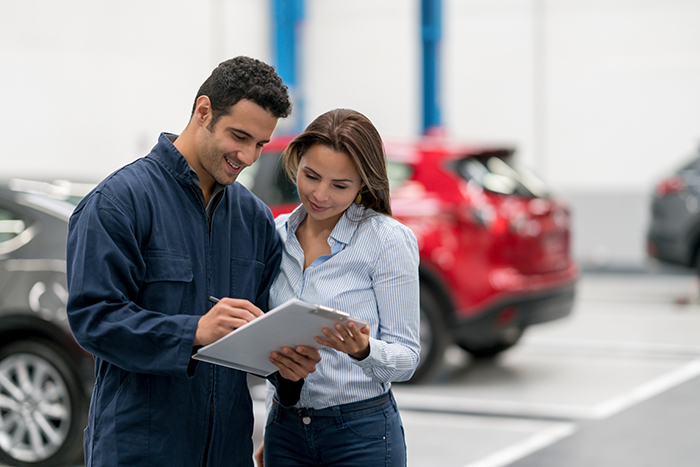 Help for Shocks and Struts
Much like your wheels and brakes, the shocks and struts on your car also wear down with day-to-day use. Come visit us at our Santa Clara auto repair shop to ensure your shocks and struts get the repairs they need. Any repairs you need will depend on factors such as road and weather conditions, vehicle load, and how you drive your vehicle. The expert mechanics at Autoland will give you a proper inspection and give their honest, professional opinion.
Damaged shocks and struts negatively affect:
Passenger comfort
Rate and pattern of tire wear
Dynamic wheel alignment
Brake lifetime
Durability of other mechanical parts
Get Help for Your Car's Suspension
Well-functioning shocks and struts are vital to your car's performance and your safety as a driver. Routine checks are recommended to ensure your shocks and struts, along with other parts of your car, are functioning normally. If you notice any other challenges with steering, stopping, or stability, the problem could be your shocks and struts. Contact our team today to get the help you need for your car's suspension.
Call Us Today to Schedule a Free Estimate!